Ass. Prof. Dr. Piotr H. Skarżyński took part in the Europe in the East at the 23rd WELCONOMY Forum in Torun.
During the presentation, he presented the achievements of the staff of the Center of Hearing and Speech Medincus in establishing cooperation with the medical research centres in the former USSR countries. He indicated the model of cooperation between the scientific staff of the country in which the project is implemented and the Polish scientists. Furthermore, he drew attention to the fact that implementation of the projects abroad does not suffice to establish relationships effectively – equally neccessary, the time and the measures used to host foreign experts in our country have to be spent. These are the only means by which the latest know-how can be conveyed effectively. Besides, in this way the position of the Polish research centres can be built, as they are perceived as the world leaders in the category and the role models.
The meeting was moderated by the Honorary Consul of Ukraine Ass. Prof. Krzysztof  Sikora , the President of the University of  Economy in Bydgoszcz. Moreover, the participants of the panel included Davit Japaridze from Georgia and Jerzy Rutkowski who presented the leaders of the East Europe cluster. During the discussion after the panel, the President of the Board Kujawsko-Pomeranian Employers Organization  Lewiatan, Maria Anna Karwowska took the floor and paid attention to the fact that health care services aiming at giving money should not embarrass – obviously, provided that neither do they violate the ethical code nor that they threaten the patients'dignity.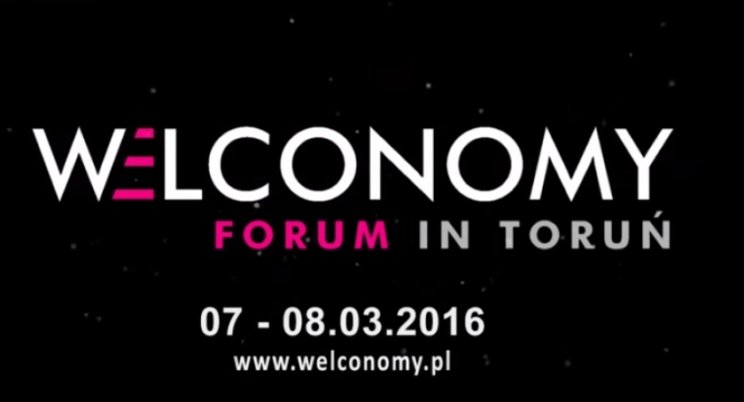 The Welconomy Forum in Torun is one of the most important economic congresses in Poland. It has been a place of meetings, discussions and exchange of views for the Polish leaders in science, economy and administration for 23 years old. The main topic of this edition was 'Integration and Cooperation', some of the speakers and panelists included: Ass. Prof. Jerzy Buzek Ph.D., the Chairman of the Committee on Industry, Research and Energy of the European Parliament, Dariusz Kurzawa – the Deputy Marshal of the Kujawsko-Pomorskie, Tadeusz Zwiefka – a Member of European Parliament, Prof. Andrzej Tretyn Ph.D. – the Rector of University of Nicoluas Copernicus in Torun, Jarosław Gowin Ph.D.- the Deputy Prime Minister, the Minister of Science and Higher Education, Ass. Prof. Piotr Błędowski – the Director of the Institute of Social Economy, Warsaw School of Economics, Piotr Całbecki – the Marshal of the Kujawsko-Pomorskie Province, Prof. Włodzisław Duch – the Undersecretary of State in the Ministry of Science and Higher Education in the years 2014-2015, Prof. Stanisław Dziekoński Ph.D. – the Rector of Cardinal Stefan Wyszyński University in Warsaw, Witold Słowik – the Undersecretary of State in the Ministry of Development.